5 Tips for a Healthy Diet
Wondering how to start a healthy lifestyle? Here are 5 tips for a healthy diet to kick start your diet regime.
---
1. Small and frequent meals
The basic principle is to eat less quantity but having 5-6 meals per day. This is a perfect method to keep you energized and also have control over your hunger pangs.
It improves your metabolism and helps you to cut down your extra fat.
It's the best way to enhance your digestibility as when you eat a small amount of food bit by bit, you give your body time to process and absorb all those essential macro and micronutrients stored in the food.
---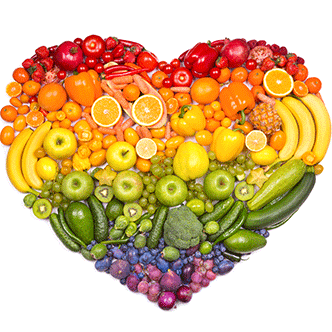 2. Include Fruits and veggies
Fruits and vegetables have an abundant amount of macro and micronutrients. It helps to prevent numerous types of diseases like lowering BP, balancing blood sugar levels, cardiovascular diseases, gastrointestinal diseases, hormonal disorders, cancer, and so on.
There are different ways to include them in your daily diet:
– Swap your unhealthy and processed snacks with whole fruit or mix fruit bowl.
– Prepare a meal out of stir-fried veggies and create a salad.
– Include different colors in your meals by adding veggies even to chapattis.
---
3. Say NO to Processed food: 
All types of processed food contain a high amount of salt and trans fat. You are just feeding your stomach with high calories with no essential vitamins and minerals. These foods are made up of different preservatives which keeps them fresh for a longer period of time thus including it in your daily diet can cause life-threatening diseases so it's better to swap all the processed foods with healthy alternatives. Your homemade meals are real food as you know how and what they're made up of.
---
4. Befriend wholegrains:
Whole grains such as barley, ragi, buckwheat, oats, quinoa, millets, bulgur, amaranth, sorghum, teff, etc are your nutritional key for different vitamins and minerals. They contain a high amount of fiber which assists you to feel satiety. They're low in glycaemic index thus keeping your blood sugar in check, they're helpful against many diseases such as lowering cholesterol, cardiovascular diseases, inflammatory diseases, different types of cancers, etc. Make manageable choices and swaps while including it in your diet. Try to have at least one meal with whole grains and reduce 30% chances of having and lifestyle disorders.
---
5. Cut down refined sugar:
Refined sugars are empty calories with a high risk of imbalanced blood sugar levels and hormones. It directly impacts your metabolism and thus your health. There are different ways to cut down sugar:
-Start accounting the tabs of sugar intake per day.
– Include natural sugar in the diet like Jaggery, gulkand, honey. You can also consider fruits and vegetables as they contain natural sugar.
– Reduce the serving size from 1 tablespoon to 1 teaspoon.
---
---
With all these 5 Tips for a Healthy Diet main tips, to achieve a healthy lifestyle, make sure you:
•             Include Dairy products in your diet every day to keep up with your protein levels.
•             Do 30-45 minutes of exercise/ yoga/ brisk walk/ dance/Zumba etc.
•             Keep yourself hydrated with enough liquids.
•             Include pulses in your daily diet.
•             Ensure the quality and quantity of your oils and nuts.
---
If you wish to measure a healthy life

We provide personalized diet plans in step with health and lifestyle. it's no fancy diet.
Just basic homemade meal plans with 24×7 guidance with qualified dietitians.
The Monthly plan Includes:
– 4 weeks diet plan (with brief about every day and each meal)
– Modifications will happen every week.
– Follow-ups: Every day or twice a week as per your convenience.
– Recipes of any dish, if required.
– Some exercise and yoga tips, if required.
So Don't Wait, Enroll now with Nutrimotto
http://nutrimotto-nutritionist.business.site/
And Follow us on :